By Elle Wright
Dedicated. Talented. Ambitious. Sports agent, Zara Reid, is not just another pretty face. With an impressive roster of acclaimed clients, it's no surprise that many agencies have tried to lure her to their teams. Only one firm offered her what she needed, though—Pure Talent Agency.
Now, she's sharing her tips for success.
Zara Reid's 10 Tips for Success
1. Life is like a game of basketball. Keep your eyes on the ball, maintain self-control, don't rush to shoot your shot, strategize your next play, and bounce back quickly after missing the shot or you may lose the game.
2. The game CANNOT be played without a team. You need your squad!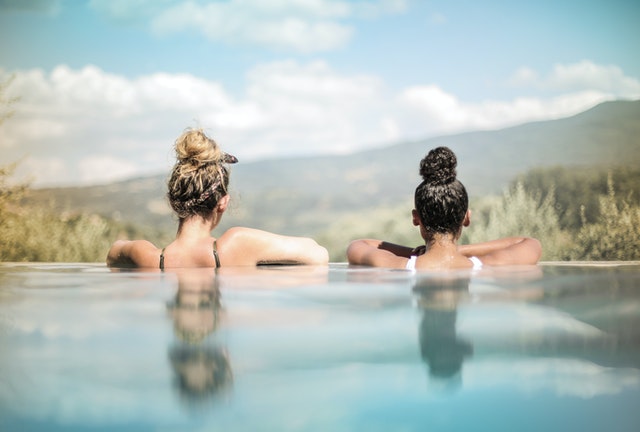 3. Vulnerability is strength. Embrace it.
4. Failure is a part of life. And it's okay to take an "L". Sometimes the hardest falls give birth to the greatest ideas.
5. Move in silence. Everyone does not need to know your plans.
6. Never be afraid to speak your truth. But also know when to shut up.
7. Tacos are LOVE. Especially Short Rib tacos. Yum. The moral to this tip… Eat good! Food is nourishment. Food is fuel for your brain.
8. Treat yourself. You deserve it. Spa Day, dinner with friends, game nights… Let yourself have a donut. It can change everything about your day. Maybe even your life. Truly one of God's greatest creations.
9. Don't let a fortune cookie give you the answers. It's just a cookie.
10. Sex is a great stress reliever. So, get busy.
---
Brilliant and ambitious, the high-powered team behind the Pure Talent Agency manages the best creatives in the business. In this sizzling new series, they gamble big on every wild-card, industry-outsider client—and on delicious, unexpected, crazy-irresistible passion . . .

The heir-apparent to Pure Talent, ex-playboy Xavier Starks had it all figured out. With an engagement to Hollywood's hottest actress and his innovative expansion plans, he can finally prove to his dad, Jax, that he's responsible enough to step into a leadership role at their company. Until a jilting-gone-viral puts Xavier back in the relentless social-media spotlight, out of the running for partner—and in competition with the last person he ever expected: his very-grown-up childhood friend and girl-next-door . . .

With her acclaimed sports talent roster and unparalleled instincts, agent Zara Reid knows she can take Pure Talent to the next level. To make the most of her mentor Jax's faith in her, she'll go head-to-head and scheme-to-scheme with Xavier to prove she's got what it takes. But suddenly, long days working too close together turn into reckless, insatiable nights. Now, being co-workers-with-benefits means Zara and Xavier must face their secrets, dare to trust—and negotiate the toughest game of all—love.