At the end of a long day of work, logging off your third Zoom call of the day, looking out the window at your snowy yard, you may begin thinking to yourself that you would like to be anywhere but where you are. Never fear, books are here! Whether you're interested in reading stories spanning across the globe or across time we've got you covered. Unless you want a plane ticket, we can't help you with that.
Set in Iraq at the turn of the millennium and informed by the author's own experience as a foreign correspondent, this BuzzFeed Most Anticipated Historical Fiction Release follows three women bonded by friendship and motherhood but torn apart by secrets and lies as they navigate the pressures of living under a ruthless dictator and his brutal secret police. Huda lies at the center of this thrilling tale, a secretary at the Australian embassy commanded to befriend Ally Wilson, the wife of the ambassador, and threatened with deadly consequences for her son if she fails. Amid this chaos Huda's estranged friend, Raina, returns to her life. Raina was once a privileged member of society but with her family's fortune gone, she must now do whatever it takes to survive and protect her own child. Become enthralled in the lives of these women as they play out against the backdrop of the city of Baghdad and take in every detail from an arid desert surrounding the city to the enthralling imagery of Huda's garden.
It's 1960s North Carolina and the moonshine business is booming in this coming-of-age historical tale set in the American south. The Sassers having been making moonshine for generations but, as the latest generation in the family, Jessie Sasser is not interested in continuing the tradition. She blames bootlegging for her mother's tragic early death and can find no peace from her father who refuses to speak of it. When Jessie decides the only way she'll find relief is to destroy her father's ability to make moonshine, she plans to blame the neighbors and succeeds in aggravating an old rivalry and digging up buried secrets. Thoughtful period details and sensitive story telling evoke an engaging and gritty portrait of the American South in this brilliant novel.
Set sail for 1920s Ecuador with the heroine of this The Washington Post "Books to Read Now" pick! When Puri learns she has inherited a cacao plantation from her late father she is eager to claim it, but when an assassin mistakenly kills her husband instead of her on the journey over, she realizes this inheritance might not be as straightforward as she thought. Donning her husband's clothes, Puri enters Ecuador as Cristóbal and uses her assumed male identity to dig into dark family secrets, revealing affairs, unknown siblings, and hopefully the reason someone wanted her dead. In this atmospheric historical novel Vinces, Ecuador holds beauty and promise but don't let the sweetness of the chocolate fool you…danger lurks beneath the surface.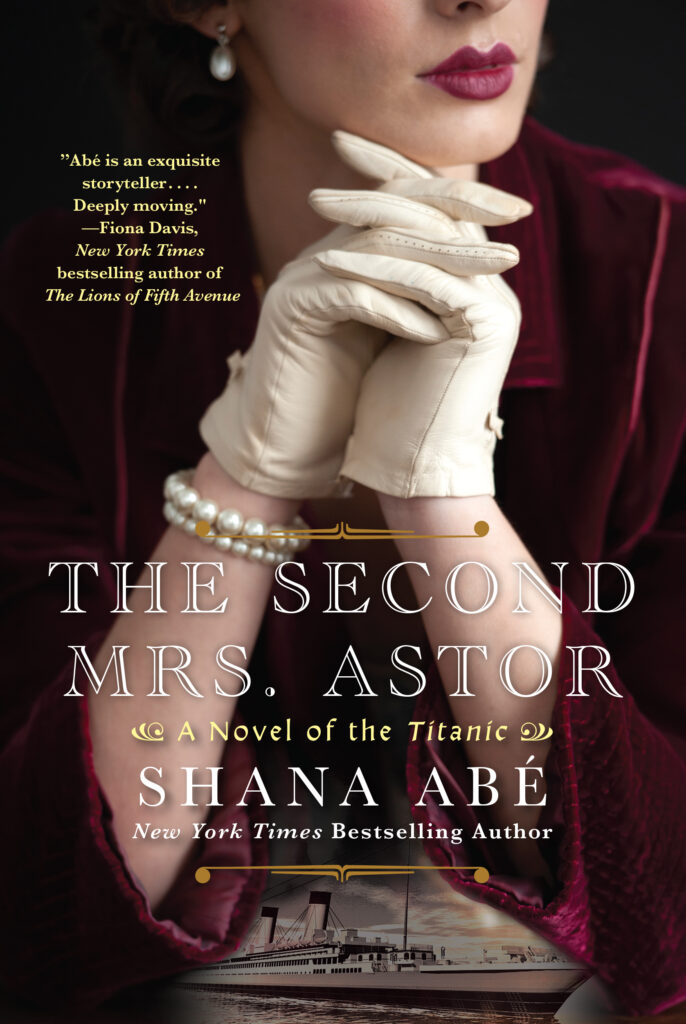 Witness the waning of the Gilded Age in the heartbreaking tale of Madeleine Force Astor as New York Times bestselling author Shana Abé weaves a fictionalized tale of her real-life tragedy and triumph. Meeting and falling for John Jacob Astor as a young socialite and marrying him after a whirlwind romance, the tale follows the two through their romantic honeymoon in Egypt to their ill-fated boarding of the Titanic. A trip John would not survive and Madeleine would, pregnant with his child. Months later Madeleine would give birth to their son surrounded by the majesty of the Astor family's Fifth Avenue New York Mansion, hemmed in by the viperous members of the press as well as those of her own social circle. Immense wealth and privilege vie with unimaginable loss in this tantalizing story of human suffering and strength amidst a setting of splendor.
Rose Teasdale's trip to France is no vacation when her impeccable language skills lead her to be recruited by Churchill himself, trading secret messages to and from Resistance fighters in Paris. Rose has been determined to help win the war since her parents were killed in a bombing raid in England but as her missions become riskier and riskier will she be able to remain avoid suspicion from the Nazi-occupying force? This thrilling historical novel manages to capture the majesty of Paris while also portraying the grim reality of the war and the toll it takes on the people and the city itself.