By Alexandra Ivy
Usually I stress when it comes time to shop for people. I love to buy gifts, but I'm never sure what will make them happy. Unless…they're booklovers. There's nothing more fun than spending endless hours perusing small specialty shops, online stores, and local craft fairs. There are so many unique and original gifts available. Plus, it gives me the opportunity to pick up a few things for myself, lol. Below are a few ideas I used in the past; I hope you enjoy them!
1. Wine or tea basket with book theme. There's nothing better than unwinding from a long week with a good book and your favorite beverage. Especially when it comes in a lovely collection.
2. Bookmarks and Gift Cards. I horde these like crazy. If I go on a trip you can be sure when I come home I bring a ton of bookmarks from wherever I visited.
3. Organizing shelves. Any booklover is in constant need of ways to store, stack, and organize their books.
4. Book bags. When I leave the house I always carry a book bag. Not only for current read, but to take along a notebook, pen, and spare book. You can never have too many with you, right?
5. Mugs are one of my favorite gifts. I love them funny or sentimental.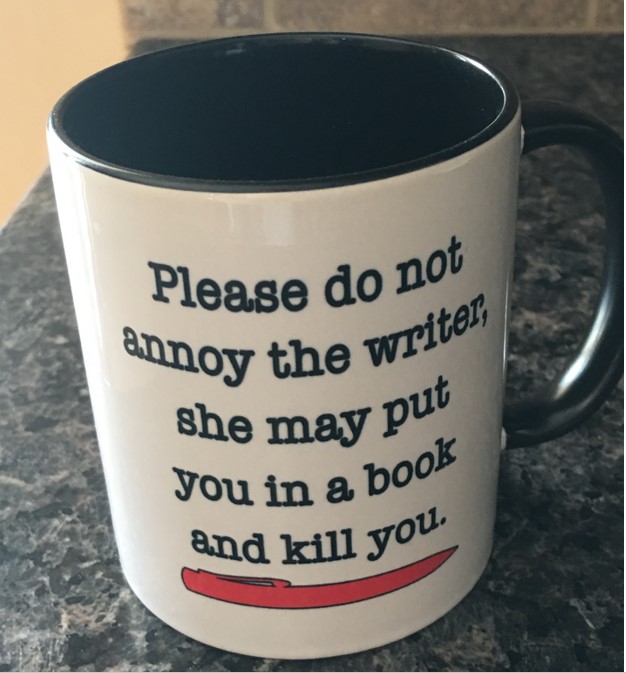 6. T-Shirts are great conversation starters. I love to wear this particular one when I go to the grocery store. It always gets fun comments.
7. Stationary. I'm obsessed with stationary and notebooks. The start of the school year is always my favorite time of year. Any quirky stationary or notebook or pen is an instant buy.
---
"Ripe with humor, romance, and the thrill of the chase…exciting."
—Publishers Weekly
The Guardians of Eternity think they've averted the disaster that could destroy them. But in New York Times bestselling author Alexandra Ivy's world of temptation, lust, and secrets, one slip could change everything . . .
Chaaya endured centuries as a sacrifice, protecting her people from an evil that could destabilize all magic. At long last, her servitude is over—and she's raring to have some fun. The baddest ghost-girl in Las Vegas has a talent for causing mayhem. And for getting under the skin of her solid, silent bodyguard, the vampire Basq . . .

Basq doesn't let anyone close. He's learned the costs of companionship. But reckless, disrespectful Chaaya, with her fiery temper and her fierce loneliness, isn't like anyone else. Staying near her isn't just a duty, it's a hunger. When a prisoner of Chaaya's last battle escapes, possibly seeking Chaaya's nemesis, Basq isn't letting her chase through a hellscape mirror London alone. But when the choice is between abandoning everything that's kept them alive, or each other, survival will take not only desire—but trust . . .