Welcome to The Secret, Book & Scone Society…
Is something on your mind? Is life driving you crazy?
Is it time you indulged in a little Shelf Care?
Maybe a Bibliotherapist can help!
The Bibliotherapist Is In
The Book Retreat Mystery Series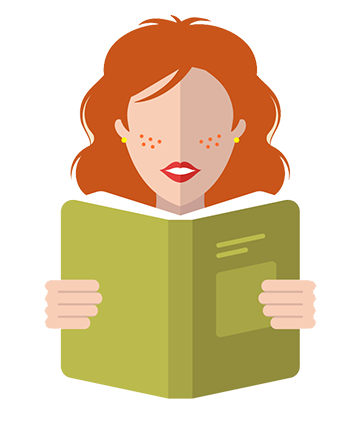 * Disclaimer: The information provided on this website is designed for entertainment purposes only. This website is not meant to be used, nor should it be used, to diagnose or treat any medical or psychiatric condition. If you are in danger, at risk, or suffering from a serious condition, please seek professional help immediately.
READ THE NOTES FROM THE BIBLIOTHERAPIST'S PAST SESSIONS:
12/2018
Dear Nora,
My mother was always the glue that held my father and me together. But after she passed a few months ago, I've been struggling to keep in touch. His high-profile job required most of his attention throughout my childhood and definitely created a divide between us into my adult life. I need him now more than ever, so can you recommend a book that will help me bridge the gap?
—Distant Daughter
Dear Distant Daughter,
First off, I am so sorry for your loss. There are plenty of books that deal with this divide between parent and child, and I can recommend Stephanie Dray's and Laura Kamonie's America's First Daughter. But I'm also wondering how your father is dealing with the rift in your relationship. To build a bond, I recommend you both read Empire Falls by Richard Russo, which will not only bring smiles to your faces, but also provide an example of a father who gave up his career to support his daughter. It might help you begin a conversation with your dad.
Nora
---
11/2018
Dear Nora,
I'm moving…reluctantly. My husband just got a new job at a company across the country, and we're uprooting our lives in under a month. I'm having a hard time explaining to my six-year-old daughter what it's going to be like living in a totally different environment. What's the best way to help guide her in the move?
—Nomad
Dear Nomad,
Don't be so reluctant to accept this new opportunity for change in your life. It can be exciting! At first it will be tricky, but this book recommendation sounds like it's as much for you as it is for your daughter. Before you hit the road, I suggest grabbing a copy of Little House on the Prairie by Laura Ingalls Wilder. This family survived traveling across the new frontier without a set destination, and it strengthened their bond. By reading the book together, you and your daughter will hopefully embody a bit of their courage.
Nora
---
9/2018
Dear Nora,
My boyfriend and I recently adopted a Golden Retriever puppy and although he is super cute, he is a mess! He's constantly chewing on our furniture, running after squirrels, and jumping onto strangers. Both of us have never owned a dog before, and we don't have the funds for a training school. Can you give me a book recommendation to calm my crazy dog?
Yours,
Cat Lover
Dear Cat Lover,
Nothing is more stressful then first-time parenting. Your puppy reminds me of the Bernese mountain dog, Hola, from Bad Dog (A Love Story) by Martin Kihn. I recommend adopting the energy of the dog owner to start showing your puppy who's boss.
Nora
---
5/2018
Dear Nora,
I'm struggling with grief right now. My dear husband, passed away in July and it has been a sad time for me - I know it gets better but it's been difficult. How does one move forward after something like this?
Grieving Wife
Dear Grieving Wife,
You shared a life and a heart with another person. That person is now gone. All loss is hard, but yours has left you with a hole the size of the universe. That your experience has been difficult is probably an understatement. It's probably knocked you flat. Unfortunately, grief doesn't have an expiration date. And grief is a thief. It steals all the color and joy from your life. It clouds the memories of your loved one—those precious moments that brought you happiness. For as long as it takes, you need to allow yourself to be in the grief. Allow yourself the chance to cry at the grocery store because you see a food your husband used to love. Cry at a red light when a man who looks like him crosses the street. Get a copy of Joan Didion's A Year of Magical Thinking so you'll know that you're not alone. When you're done with feeling such intense grief, you're ready for a dose of hope. I recommend two books: Charlotte's Web by E.B. White and Mitch Albom's The Five People You Meet in Heaven.
Nora
---
1/2018
Hi Nora,
I'm crushing hardcore on a boy from school. Seriously, he is everything I've ever wanted. We've been best friends since Kindergarten, but he just asked me to help set him up with another girl. She's pretty, smart, and popular and I feel like she's more in his league than I am. What can I do to make him want to ask me out instead of her?
—Out of League Love
Dear Out of League Love,
You obviously matter to this guy. Look how long you've been friends! I wonder if you've ever told him how you feel about him though. It's scary to be that vulnerable, but if you want him to see you in a different light, you'll need some literary courage. Try reading Bridget Jones's Diary by Helen Fielding and Jane Austen's Pride and Prejudice for examples of how other women have had the courage to show their true feelings. They both ended up with their dream guys and I hope you find happiness too. And remember, your happiness doesn't have to be tethered to a guy. You can make your own.
Nora
How about a quick fix? Click below to find the perfect book to fit your current mood.