Welcome to The Secret, Book & Scone Society…
Is something on your mind? Is life driving you crazy?
Is it time you indulged in a little Shelf Care?
Maybe a Bibliotherapist can help!
The Bibliotherapist Is In
The Book Retreat Mystery Series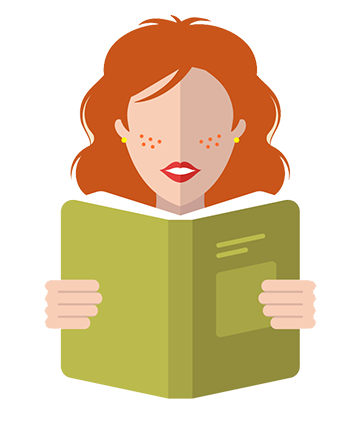 * Disclaimer: The information provided on this website is designed for entertainment purposes only. This website is not meant to be used, nor should it be used, to diagnose or treat any medical or psychiatric condition. If you are in danger, at risk, or suffering from a serious condition, please seek professional help immediately.
READ THE NOTES FROM THE BIBLIOTHERAPIST'S PAST SESSIONS:
12/2017
Hi Nora,
There's nothing my Mom loves more than to spend Saturday mornings picking up inexpensive treasures at area garage sales. However, her house is slowly becoming overrun by her purchases. We've set aside time to clean out the clutter together, but what's the best way to tackle the task without causing issues between us?
—Clutter-free Cindy
Hi Cindy,
The act of decluttering can be very emotional, for both the person trying to clean out and whoever is helping them. It's a good idea to consult a few experts in this field, so you might want to grab a copy of The Life-Changing Magic of Tidying Up: The Japanese Art of Decluttering and Organizing by Marie Kondo and The Little Book of Hygge: Danish Secrets to Happy Living by Meik Wiking before you embark on this activity. If you and your mom read these books together, the clean out process will probably be much smoother clean.
Nora
---
9/2017
Hi Nora,
Until last month, I loved my job. I'm doing what I always dreamed of doing and I've always gotten along with my coworkers. I even liked my boss, but she was recently transferred and my new boss is a nightmare! She is really critical and expects people to work at all hours. She might not have a life, but I do! I don't want to quit because I worked too hard to get where I am, but I can't deal with this woman. How do I handle a boss who's both mean and super demanding?
—Fed-Up at Work
Dear Fed-Up,
Your description of your boss reminds me of the fictional character, Miranda Priestly from The Devil Wears Prada by Lauren Weisberger. Maybe you should take a page from another disgruntled employee's book. Andrea Sachs puts up with a slew of unreasonable requests, but she finds a way to manage her difficult boss. Not only that, but she also figures out what she truly wants in life. I hope you find the same kind of success.
Nora
---
6/2017
Dear Nora,
I'm having a tough time. Between taking care of my kids and my aging parents, there doesn't seem to be any time for me. Can you give me a book recommendation that'll act like a vacation from the daily grind?
Yours,
Need a Break
Dear Need a Break,
Everyone needs regular self-care, including you. Yes, I can recommend a bookcation read such as Rachel Joyce's The Unlikely Pilgrimage of Harold Frye, but I'd also suggest that you find time each day to seek a little quiet. Allow yourself the opportunity to reenergize. To help make this a habit, you might want to check out Real Happiness: The Power of Meditation by Sharon Salzberg.
Nora
---
4/2017
Dear Nora,
My husband passed away six months ago and my friends and family keep hinting that I should move on. I'm trying to do stay involved in my normal activities, but I don't feel normal. We were together for over twenty years and I feel lost without him. Can you recommend something to help me cope with my grief?
Missing My Other Half
Dear Missing My Other Half,
I am so sorry to hear of your loss. Of course, you don't feel normal. And there's a reason you don't feel ready to move on. Grief doesn't have an expiration date. That's why, why you lose someone who was important to you, it's called a loss. There are lots of writers who identify with your experience and give you guidance, but I think you need a dose of hope mixed in with your grief, so I recommend you read Charlotte's Web by E.B. White and Mitch Albom's The Five People You Meet in Heaven.
Nora
How about a quick fix? Click below to find the perfect book to fit your current mood.