by Robin Lefler
With the temperatures dropping, it's the perfect time curl up on the couch with your favorite blanket, something warm to drink, and a good book! So, get into the holiday season mood with these book recs and fa-la-la in love.
10 Things That Never Happened by Alexis Hall
When Sam, the manager of a bed and bath retailer, is summoned for A Talk with Jonathan, his curmudgeon of a boss, argues with said boss, and then trips and hits his head, the only reasonable path forward seems to be faking just a smidge of amnesia. As they get to know each other anew, it becomes clear that opposites may, in fact, attract, and Sam needs to find a way to either tell Jonathan the truth, or skirt around his faux-memory loss in perpetuity.
Three Holidays and a Wedding by Marissa Stapley and Uzma Jalaluddin
When Christmas, Ramadan and Hanukkah take place at the same time, and a snowstorm traps two strangers-turned-friends trapped by bad weather in Snow Falls with their unrequited loves, chaos ensues.
We Met in December by Rosie Curtis
Taking place over the course of one year, We Met in December follows Jess, who has just moved into a shared house in Notting Hill. Her first night there, at a dinner hosted by her landlord, she meets Alex and the connection is obvious (to her, at least). But when Jess goes away for a two-week vacation, she returns to discover Alex is dating another housemate. But it's fine, right? The lease is only a year. How bad can it be? Hint: they have to share a bathroom.
When Morgan, an L.A. event planner heads home for the holidays, she's focused on escaping a recent tabloid blowup, not reconnecting with Rachel, her former best friend turned crush turned first kiss. But when Morgan finds out Rachel's family tree farm is in trouble, she decides to throw a fundraiser to top all fundraisers. For the good of the people! Definitely not for love… *awkward throat clearing*
The Blue Castle by L.M. Montgomery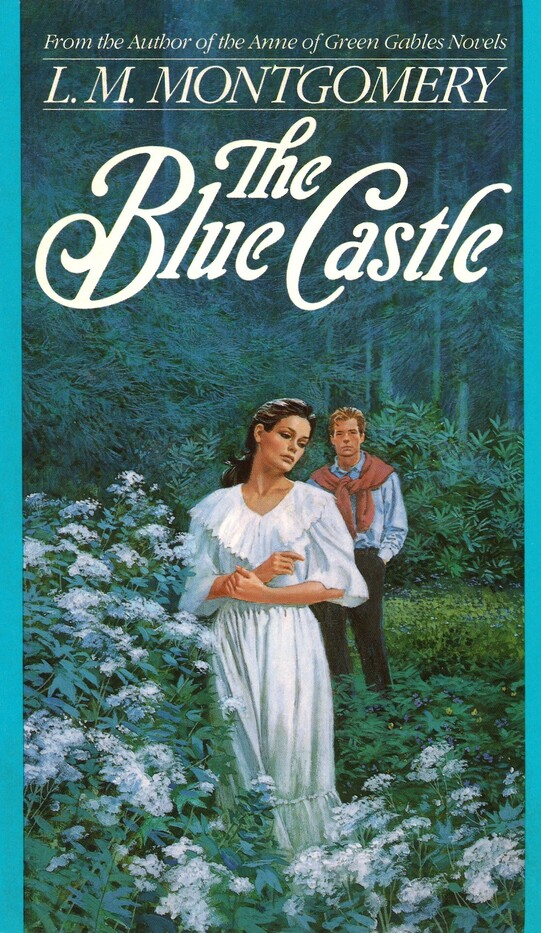 If you're after a wintry, atmospheric, charming classic, please pick up The Blue Castle. After receiving shocking medical news, Valancy Stirling, 29, casts off the Doomed Spinster mantel imposed by her mother and aunt and decides to live life on her own terms.
It Happened One Christmas by Chantel Guertin
When the director of countless holiday films gets the chance to bring her own script to life, she's forced to face off with the dreamy mayor of Chelsea (the idyllic locale in which she wishes to film) when he refuses to grant the necessary permit. Throw in an ice storm and forced proximity, and sparks are sure to fly.
The Christmas Wager by Holly Cassidy
A failing Christmas store. A ladder-climbing Big City Woman vs. the store owner's stubborn grandson. An eccentric small town competition involving feats of strength and skill. Need I say more?
---
At a crossroads both personally and professionally, a newly single, thirty-something marketing exec takes a chance on a too-good-to-true winter job at an exclusive artists' retreat in the wilds of Canada – only to find out she's way in over her head – in this sharply written, relatable, and hilarious debut novel.

Fans of Lizzy Dent, Sarah Haywood, Sophie Cousens, Linda Holmes, and Jenny Bayliss will love the blend of deep soul searching, propitious romance, and a snowy setting in this insightful story about a woman finding the next phase of her life in a totally unexpected way.
The morning after a humiliating post-breakup social media post (#sponsoredbywine), Kate Rigsby learns she's lost her marketing job along with her almost-fiancé. Worse, she realizes how little she truly cared about either. Craving a reset, Kate flees the big-city life she spent many years building—and almost as many doubting—to take a temporary gig at Treetops, a swanky, off-the-grid creative retreat in Muskoka, complete with meditation circles, deluxe spa, and artisanal cocktails. At least, that's what the brochure promises . . .
The reality is a struggling resort that's stuck in the 1990s, fax machine included. Kate's office is a bunker, her boss is a nightmare, and at night she shares a freezing hut with her seventy-pound Goldendoodle. Then there's the sexy, off-limits coworker whose easy smile and lumberjack forearms are distracting Kate from the already near-impossible task of making this snowbound oasis profitable.
On the upside, the surroundings are breathtaking. The Treetops crew is quirky and (mostly) kind. And somehow, Kate's starting to feel new enthusiasm for her career—and her life. In fact, she's daring to challenge herself in ways she never dreamed of before.
With wit and heart, Reasonable Adults explores the crossroads we all face—and how a detour born of disaster can take us just where we need to go.