At least once in your lifetime, you'll be invited to a wedding. But what are some wedding faux pas you should avoid? Check out a few of our tips below and don't forget to pick up two new wedding-themed cozies: Dedication to Murder by Lauren Elliott and Mother of the Bride Murder by Leslie Meier!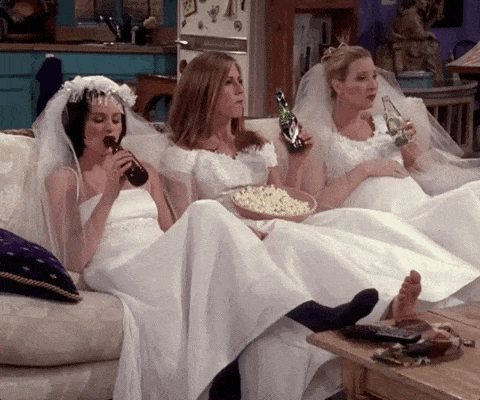 Don't wear white.
This one is a classic rule everyone does (and should) know. Traditionally, the bride wears a white dress to her wedding. If you arrive matching the bride, you may end up being the talk of the party for all the wrong reasons!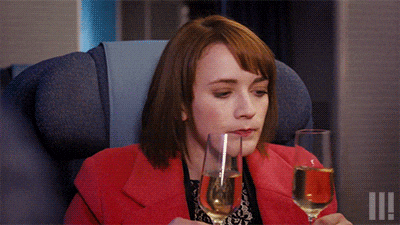 Don't drink too much champagne.
Weddings make the best parties! And when it's party time, the drinks start flowing. Toss a couple back with all the partygoers, but don't drink too much! Otherwise, you may not remember the festivities—or worse…
Don't share a big announcement.
When it's the bride and groom's big day, all attention is on them—as it should be! If you're thinking of announcing any new developments in your life, such as an engagement or pregnancy, its best to reveal those at a different date. Don't try to steal the spotlight!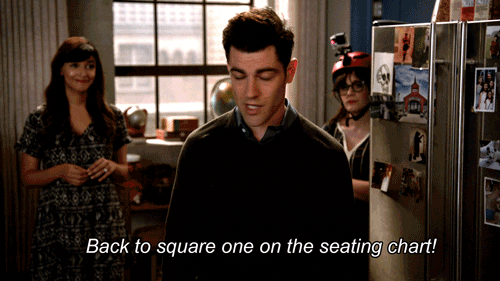 Don't rearrange the seating chart.
Usually at a wedding, every guest has an assigned seat. The bride and groom have carefully mapped out where they'd like everyone to sit. If you don't like who you're sitting next to, you're probably not the only one. However, it's best not to sit yourself somewhere else—you could mess up the entire arrangement!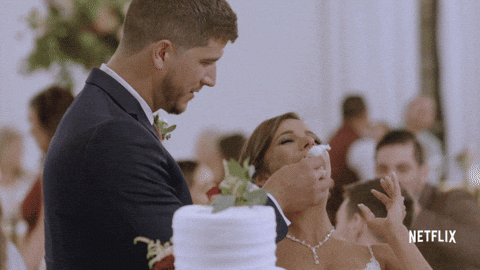 Don't cut into the cake early.
It looks beautiful—and it's probably delicious—but don't be tempted to cut into the cake too early! It's tradition for the bride and groom to cut the cake together. If they find a piece missing, it may just ruin their photo op. (And you might have some angry relatives on your hands.)
Don't bring an uninvited guest.
If you don't get a plus one included in your invitation, you definitely shouldn't bring one. It may seem awkward to go stag, but it's better than showing up with someone who wasn't invited!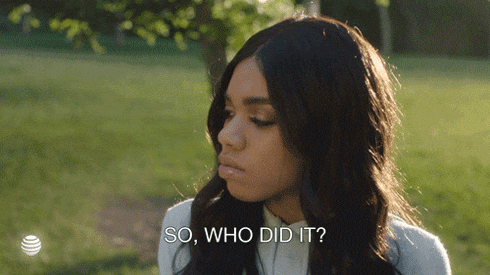 Don't get caught up in a murder.
Whether you're planning a sinister plot, or just happen to get caught up in one, murder is never fun at any party. Especially weddings. But if there is a killer lurking around your wedding, hopefully there is also a clever sleuth nearby to catch them…
~~~~~~~~~~~~~
As part-time Tinker's Cove, Maine reporter Lucy Stone says "oui" to her daughter's surprise wedding invitation in France, she must also make a different kind of vow—to catch a killer!
When Lucy Stone arrives at a sprawling French chateau with the whole family, it should be the trip of a lifetime—especially because she's about to watch her oldest daughter, Elizabeth, marry the handsome, successful man of her dreams. But while navigating the vast countryside estate owned by her impenetrably wealthy in-laws-to-be, the jet-lagged mother of the bride has a creeping feeling that Elizabeth's fairytale nuptials to Jean-Luc Schoen-Rene are destined to become a nightmare . . .
Maternal instincts are validated the moment a body is pulled from a centuries-old moat on the property. A young woman has dropped dead under mysterious circumstances—possibly at the hands of someone at the chateau—and unflattering rumors about the Schoen-Rene line and their inner circle flow like champagne. Then there's the matter of Elizabeth's hunky ex beau showing up on the scene as she prepares to walk down the aisle . . .
With tensions building, personalities clashing, and real dangers emerging at the chateau, Lucy is determined to protect her family, together for the first time in years, and expose the one responsible. She'll have to locate the culprit among a list of worldly jilted lovers and potential criminal masterminds, or Elizabeth's trip down the aisle could end in tragedy . . .
A first edition of The Velveteen Rabbit provides bookshop owner Addie Greyborne a telling clue to a cold case in her family's past . . .
Wedding bells are about to ring again in Greyborne Harbor, and as Addie slips into her white dress her thoughts are focused on a bright future with Dr. Simon Emerson. But a discovery in her attic leads her to startling revelations about the past. As the owner of Beyond the Page Books and Curios and a lifelong bibliophile, Addie is delighted to find a rare collection of classic children's books gathering dust in a secret room beneath the rafters, including a first edition of The Velveteen Rabbit by Margery Williams. To her surprise, a handwritten inscription on the title page provides a clue to unraveling a complex mystery in Addie's family . . .
But that's only the first surprise in a series of shocking twists that will turn Addie's vision of where her life is going and where she's come from upside down—including a suspicious death in the present that suggests foul play.