Stock up on cozy mysteries by all of your favorite authors at Barnes & Noble's #CozyMysteryBonanza! http://bit.ly/2m2laCx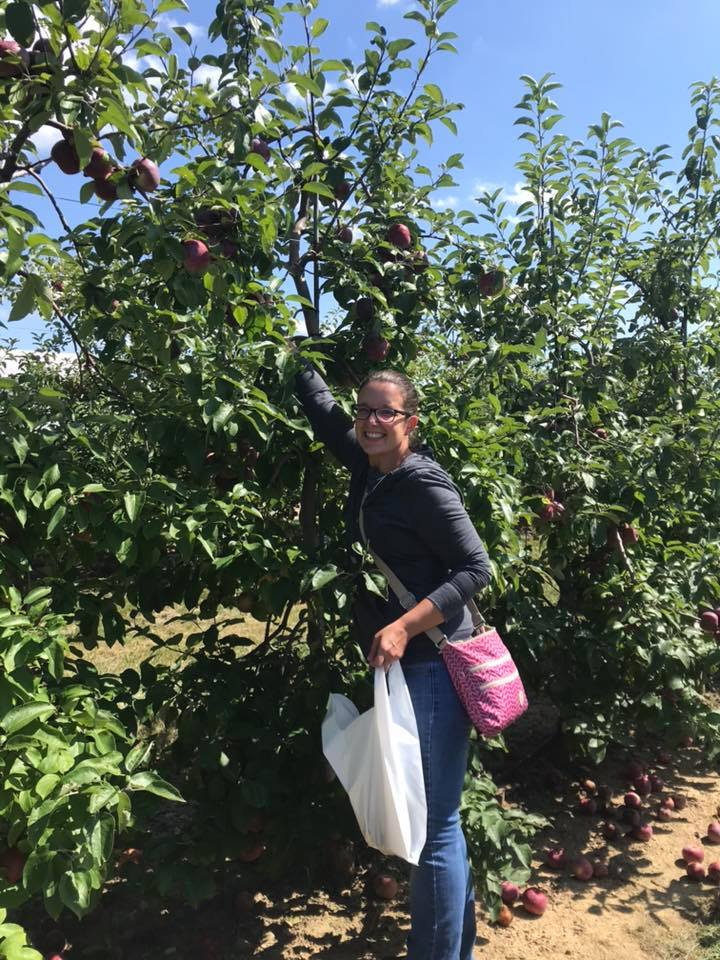 Earlier this month, I went apple picking with a friend and her young children. It was so much fun, and it was hard to stop picking apples, especially when the merchant said that the apples were $16 a half bushel or as many as we could fit in a half bushel bag. We were determined to get our money's worth. As you expect, we both went home with a ton of apples. I even gave thirty apples away to my sister-in-law, and I still have apples coming out of my ears. The only solution was to bake. I made apple crisp, which was a hit. But when I still had a lot of apples, I decided to get a little more daring. A new recipe I tried was Upside Down Apple Cake. It actually only took three apples, so I still have an apple problem. In any case, my friends loved it. Here's the recipe! Don't tell my friends I used a box cake mix though! Thanks!
Ingredients
1 stick of unsalted butter
2/3 cup brown sugar
½ tablespoon of cinnamon
3 large apples
Spice cake mix—follow the directions on the box. You most likely will need vegetable oil, eggs, and water for the mix. Box recipes vary. You can also use yellow cake mix if you don't like spice cake.
Directions
Heat oven to 350°F. Melt butter in microwave. Mix melted butter with brown sugar and cinnamon.
Grease two round cake pans. Slice apples and lay the slices in the pan.
Pour the butter mixture over the apples.
Mix the cake batter as directed on the box. Pour the batter over the apples.
Bake 35 minutes.
Cool for five minutes and then flip the cakes over onto round plates.
Enjoy!
Now, tell me what else I should do with all these blasted apples?
Matchmaking can be murder . . .
When widowed Millie Fisher moves back to her childhood home of Harvest, Ohio, she notices one thing right away—the young Amish are bungling their courtships and marrying the wrong people! A quiltmaker by trade, Millie has nevertheless stitched together a few lives in her time, with truly romantic results. Her first mission? Her own niece, widowed gardener Edith Hochstetler, recently engaged to rude, greedy Zeke Miller. Anyone can see he's not right for such a gentle young woman—except Edith herself.
Pleased when she convinces the bride-to-be to leave her betrothed before the wedding, Millie is later panicked to find Zeke in Edith's greenhouse—as dead as a tulip in the middle of winter. To keep her niece out of prison—and to protect her own reputation—Millie will have to piece together a patchwork of clues to find a killer, before she becomes the next name on his list . . .