Because a lot of my novels are involve Amish characters, I spend a lot of time writing about farms and farmers, but I'm not a farmer. I never had any plans to be a farmer. However, two years ago a friend needed help with his farm, and I loved his vision. Instead of a traditional farm, he is creating a habitat farm where birds, bees, butterflies, and animals can live and rest. It's not only a peaceful place but a place that will help the more traditional farmers around him by keeping the pollinators, which farmers need for their crops, in the area healthy.
When I heard his plans, I offered to help and found I loved it. I love being outside and working on the land, planting things and watching them grow. This year, we installed a new small barn and bluebird houses. One of the three bird houses has bluebird eggs, and the eggs should hatch any day now. I cannot wait to see the baby chicks, and I will be sure to share photos on my Facebook page.
I found too that farming has helped me immensely in writing about the Amish. Many Amish work with their hands like this, and it gives me a better feel for what their work lives are like. It helps me describe their lives and put the readers right in the middle of the story, which is the ultimate goal of any writer.
After long days of writing, I can't wait to get back to the farm to see how the land has changed from the day before. I've learned so many new and wonderful things about wildlife and myself during this process. This year, my goal is to learn how to run the tractor, and when I do, I will feel like a real farmer.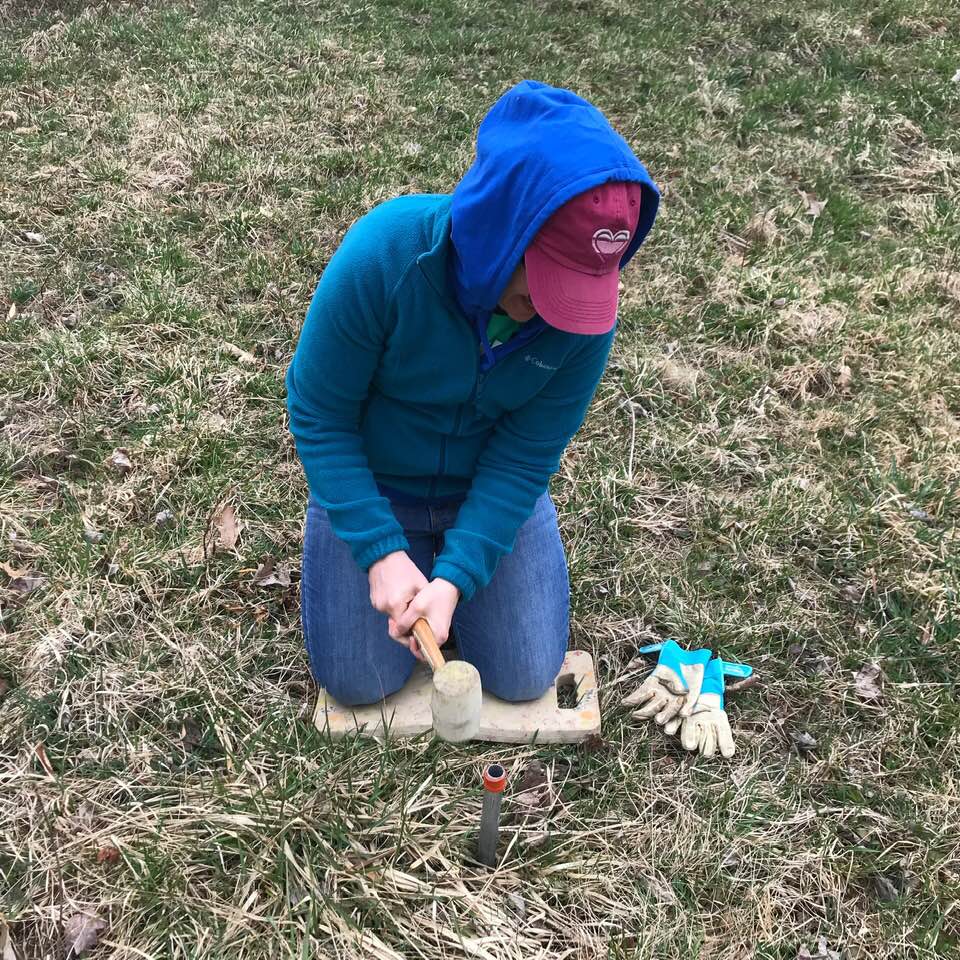 Amanda Flower, a USA Today bestselling and Agatha Award-winning author of over twenty-five cozy mystery novels, started her writing career in elementary school when she read a story she wrote to her sixth grade class and had the class in stitches with her description of being stuck on the top of a Ferris wheel. She knew at that moment she'd found her calling of making people laugh with her words. In addition to being an author, Amanda is a former librarian with fifteen years of experience and lives in Northeast Ohio. Her latest novel is Toxic Toffee.
Matchmaking can be murder . . .
When widowed Millie Fisher moves back to her childhood home of Harvest, Ohio, she notices one thing right away—the young Amish are bungling their courtships and marrying the wrong people! A quiltmaker by trade, Millie has nevertheless stitched together a few lives in her time, with truly romantic results. Her first mission? Her own niece, widowed gardener Edith Hochstetler, recently engaged to rude, greedy Zeke Miller. Anyone can see he's not right for such a gentle young woman—except Edith herself.
Pleased when she convinces the bride-to-be to leave her betrothed before the wedding, Millie is later panicked to find Zeke in Edith's greenhouse—as dead as a tulip in the middle of winter. To keep her niece out of prison—and to protect her own reputation—Millie will have to piece together a patchwork of clues to find a killer, before she becomes the next name on his list . . .