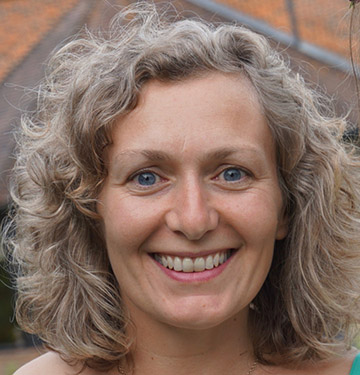 WHAT MADE YOU WANT TO WRITE THIS BOOK?
A notion struck me one day: what might be the one thing that would keep two lovers apart who were supposed to be together? That would set them on completely different paths for the rest of their lives? And the answer that came back was: if one of them thought the other was dead. At the time I had recently become a mother and was experiencing fierce, tiger-like waves of protectiveness towards my new baby, and a character was born: a mother who would protect her child, regardless of what it took, if she was convinced he would come to harm if she did nothing.
The more I thought about it, the more it raised question and debate with me; just how far would a mother go to protect her child? And how would she justify it? Protecting your child is such a powerful, animalistic thing to do and I also wondered how anyone could not? I was excited to explore this conundrum further but then there was also such a strong counterpoint to this tiger mom – Cherry.
In my late teens, for a short while I worked in a high street bank. It was mind-numbing work in the back office, processing the daily transactions by literally typing in the day's debits and credits into a large machine. It was something I'd fallen into as I desperately needed to earn some money and the expectation was that I would have to remain in the 'machine room' for a considerable time before I might expect to be promoted. Soon after I started, a graduate joined us on a Fast Track scheme and I'd watch as she spent only few weeks working in each section of the bank, moving swiftly on after getting a taster of each area, and was exempt from working out what I was beginning to see as my 'sentence'. She was being groomed for a high-level job, which she would get after only six months – and all because she had a university degree. If you couldn't afford to study for a degree you had to spend years on each desk and crawl up the promotional ladder – regardless of how intelligent, capable and ambitious you were. This struck me as deeply unfair, particularly as it transpired I had achieved much better grades at school than she had. Cherry is smart – probably smarter than most girls her age and yet, if she were in this scenario, she too would be held back – just because she couldn't afford to attend university. I wanted to create a character that looked at ways of bypassing the system, of being intelligent enough to educate herself in areas that made her fit into the world she wanted to belong to. And I wanted her to come up with a clever plan that would make her leap many places up the snakes and ladders board of life, and in honesty, who could blame her?
HOW DID YOU DECIDE ON THE TITLE FOR YOUR NOVEL?
This book has had a number of titles along its journey. It started as THE LIE, but around the time of sending the MS out to publishers, another book with the same title was quite prominent in the market and so my agent suggested we change it to create some distance. So it became CHERRY (and I had visions of a luscious fruit on the cover, perhaps with a hologram showing a rotten side – I had restrictions on budget!)… but then my UK publishers, Pan Macmillan, pointed out quite rightly that this title made the book sound like it might be a YA novel. And they cleverly came up with THE GIRLFRIEND.
DO YOU WORK OUT THE WHOLE BOOK BEFORE YOU START WRITING?
I always have a rough idea of where the story is going for the entire novel (but don't necessarily know the ending) and will break the beats down further as I come closer to them. I like a book to evolve as I go along – the characters will often determine just what happens.
WHO'S YOUR FAVORITE VILLAIN IN LITERATURE?
I know this is a popular choice but I think Patricia Highsmith's Tom Ripley is utterly beguiling and strangely has the ability to raise strong empathetic feelings in a reader, even though he's a killer.
WHO'S YOUR FAVORITE HERO IN LITERATURE?
I've recently read Bernadine Evaristo's Mr Loverman – an absolutely enchanting and hilarious story of 74-year-old Antiguan born Barrington Jeddiah Walker. It's a story that explores Britain's older Caribbean community with its cultural myths and fallacies and it's both controversial and courageous.
HOW'S YOUR OWN RELATIONSHIP WITH YOUR MOTHER-IN-LAW?
Put it this way, there's a body under the patio. Only joking! She's wonderful.
---
The #1 UK Bestseller
A mother. A son. His girlfriend. And the lie they'll wish had never been told.
Laura has it all. A successful career, a long marriage to a rich husband, and a twenty-three year-old son, Daniel, who is kind, handsome, and talented. Then Daniel meets Cherry. Cherry is young, beautiful and smart but hasn't led Laura's golden life. And she wants it.
When tragedy strikes, a decision is made and a lie is told. A lie so terrible it changes their lives forever…
The Girlfriend is a taut and wickedly twisted debut psychological thriller—a novel of subtle sabotage, retaliation, jealousy and fear, which pivots on an unforgivable lie, and examines the mother–son–daughter-in-law relationship in a chilling new light.
Praise for The Girlfriend
"One of the best books I've read in a long, long time. I loved The Girlfriend!" –Lisa Jackson, New York Times bestselling author
"The Girlfriend is a taut psychological thriller, the evil chillingly drawn. Every character is layered and beautifully twisted. Makes me consider running background checks on any potential spouses my children bring home!" –Karen Rose, New York Times bestselling author
"A juicy thriller and utterly compulsive reading." –Jenny Blackhurst, author of How I Lost You
"An original and chilling portrayal of twisted relationships." –Debbie Howells, author of The Bones of You