Guilty Secret #1
"Puns," one of my high school English teachers was fond of intoning, "are the lowest form of wit."
Whenever she said that, I sat with a blankly innocent look on my face.
Did Miss Wilson know what went on in my family??? We were inveterate punsters, cackling and chortling around the dinner table. And my friends and I weren't immune to puns in and around school, either.
However, you can be certain that no intentional pun ever slipped into any of the writing I did for Miss Wilson.
Guilty Secret #2
This one isn't so secret, unfortunately: I am neither athletic nor graceful. I drop things, I spill things, I run into things, I trip over things.
I've learned to consider, most of the time, what might go wrong before I embark on a tricky endeavor like taking a glass off a shelf or walking along an innocuous-looking sidewalk.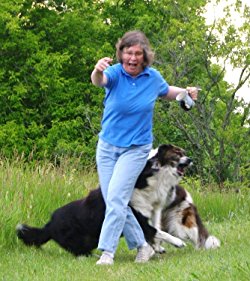 Guilty Secret #3
I find nearly everything funny, including pun-prohibiting teachers or my own pratfalls.
These three not-so-secret secrets make me prone to writing cozy mysteries. (Confess—you thought I was going to say they made me prone on the sidewalk, didn't you?) How could I not be drawn to a genre in which book titles tend to be puns, characters can make mistakes and laugh at themselves and with their friends, and things can, and often do, go very wrong?
And there's more to love. Cozy characters (except for villains and villainous suspects) are like our favorite colleagues, our best friends, and beloved family members who make us laugh.
When things go wrong, cozy characters (except for those villains and villainous suspects) pull together. Eventually, they make everything right again, or as right as it can be when a victim is gone forever. Justice is done.
Nothing will ever quite be the same for our cozy characters, but they learn and grow from their experiences, and when another crisis occurs, they're ready to tackle it.
And they just might crack a pun or two along the way.
Please don't tell Miss Wilson.
Wait, though. Could Miss Wilson have been joking . . . ? ? ?
---
Emily Westhill runs the best donut shop in Fallingbrook, Wisconsin, alongside her retired police chief father-in-law and her tabby Deputy Donut. But after murder claims a favorite customer, Emily can't rely on a sidekick to solve the crime—or stay alive.
If Emily has learned anything from her past as a 911 operator, it's to stay calm during stressful situations. But that's a tall order when one of her regulars, Georgia Treetor, goes missing. Georgia never skips morning cappuccinos with her knitting circle. Her pals fear the worst—especially Lois, a close friend who recently moved to town. As evening creeps in, Emily and the ladies search for Georgia at home. And they find her—murdered among a scattering of stale donuts . . .
Disturbingly, Georgia's demise coincides with the five-year anniversary of her son's murder, a case Emily's late detective husband failed to solve before his own sudden death. With Lois hiding secrets and an innocent man's life at stake, Emily's forced to revisit painful memories on her quest for answers. Though someone's alibi is full of holes, only a sprinkling of clues have been left behind. And if Emily can't trace them back to a killer in time, her donut shop will end up permanently closed for business . . .