By Brian Malloy
Needle Exchange Program Called a Racial Genocidal Campaign
Needle (syringe) exchanges are common today. When I worked at the Minnesota AIDS Project in the 1980s, we launched a needle exchange program in the Twin Cities to prevent the transmission of HIV through the sharing of needles, a common practice among addicts.
But in the early days of the pandemic, opposition to syringe exchange was strong, and included charges of racial genocide. In 1980s New York, the number of infected heroin addicts (estimated at over 100,000 people) was a major public health concern, due to the risk of transmission between addicts, and to their sexual partners. Leading the opposition were Black and Hispanic city officials, including City Councilman Hilton B. Clark of Harlem, who claimed needle exchange was a "genocidal campaign" against people of color. The City Council's Black and Hispanic Caucus wrote to the mayor: "It is beyond all human reason and common sense for the city to hand out needles to drug addicts at a time when our police officers and citizens have become casualties in the drug war." Rev. Reginald Williams, who operated a rehab center in Harlem, said "I think the communities and neighborhoods would rise up in opposition…Why must we again be the guinea pigs in this genocidal mentality?"
But there was pushback against the charges of genocide. A founder of the Association for Drug Abuse Prevention and Treatment asked "Where were they (Black and Hispanic community leaders) for the last eight years? It's genocide now while Blacks and Latinos are dying in the streets from AIDS."
Last fall I found a used needle while walking my dogs, and other neighbors report old needles in their yards and streets, no doubt related to the Methadone Clinic in my neighborhood, the only one in Minneapolis and St. Paul, which sees nearly 1,000 addicts a day. I will admit I often suffer from NIMBY (Not in My Backyard) and want the clinic gone, along with the discarded needles. But until such time as there is treatment on demand in the U.S., we will need these programs.
---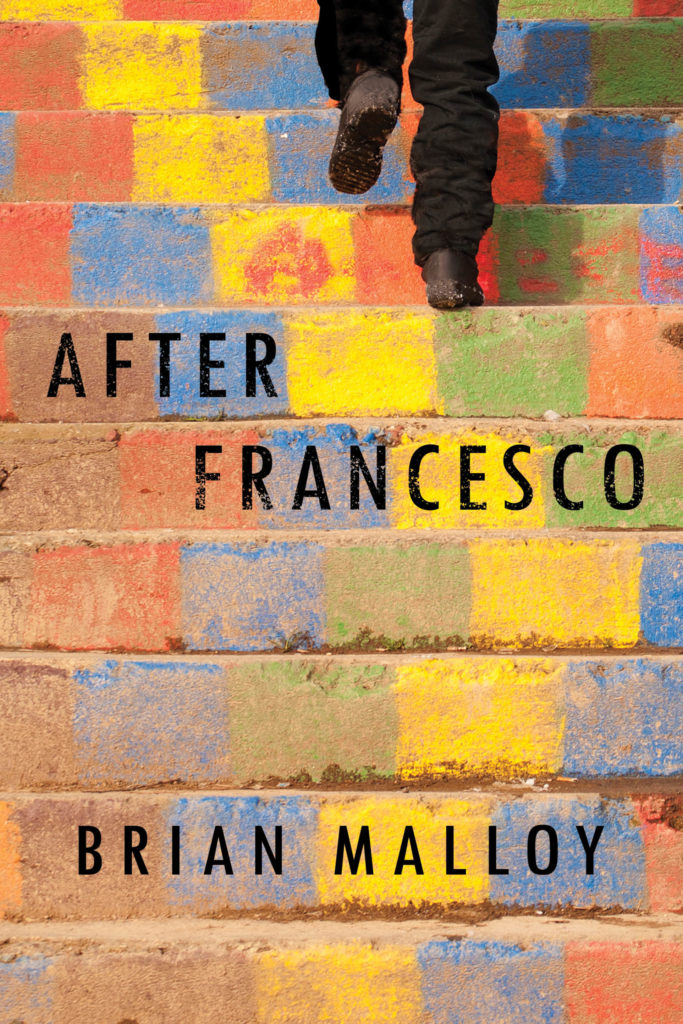 "Like Rebecca Makkai's The Great Believers, author-activist Malloy's newest novel is a heartrending portrayal of the realities of healing." – Oprah Mag, Best LGBTQ Books of 2021

Acclaimed author Brian Malloy brings insight, humor, and the authenticity of his own experiences as a member of the AIDS generation to this universal story of love and loss set in New York City and Minneapolis at the peak of the AIDS crisis. Published on the 40th anniversary of the disease's first reported cases, After Francesco is both a tribute to a generation lost to the pandemic as well as a powerful exploration of heartbreak, recovery and how love can defy grief.

The year is 1988 and 28-year-old Kevin Doyle is bone-tired of attending funerals. It's been two years since his partner Francesco died from AIDS, an epidemic ravaging New York City and going largely ignored by a government that expects those affected to suffer in silence, thrusting unjustifiable shame and guilt on top of their loss.
Some people might insist that Francesco and the other friends he's lost to the disease are in a better place now, but Kevin definitely isn't. Half-alive, he spends his days in a mind-numbing job and nights with the ghost of Francesco, drunk and full of memories of the life of a man who was too young to die.
When Kevin hits an all-time low, he realizes it's time to move back home to Minnesota and figure out how to start living again–without Francesco. With the help of a surviving partners support group and old and new friends, Kevin slowly starts to do just that. But an unthinkable family betrayal, and the news that his best friend is fighting for his life in New York, will force a reckoning and a defining choice.