CLICK COVERS FOR MORE INFORMATION
Don't miss these great reads!
A Letter from Fern Michaels
Dear Readers,
I just love Christmas. Christmas decorations, Christmas stories…everything just seems a little bit brighter and more magical during the holidays. I love Christmas recipes too, like my famous Drunk Santa Fudge. At least, that's what my kids call it—in my day we used to call it Dipsey Doodle Fudge. Whatever you call it, it's pretty darn good! And it sneaks up on you, if you know what I mean.
I include another favorite recipe at the end of The Brightest Star—for Ruby's famous yeast rolls. They make all her diner customers kiss their diets goodbye, and trust me, they are that good. Like Ruby's Diner, the Razzle Dazzle Décor shop is a staple of Lauren Montgomery's Florida hometown. It's been in her family for generations, specializing in beautiful, hand-crafted Christmas decorations (the kind I love!). But though the store has weathered all kinds of trends, it can't compete with online superstores like Globalgoods.com. Lauren's sales are sinking, and visions of bankruptcy are dancing in her head. Then she's asked to write a business mogul's biography—beaucoup bucks, but her client is the head of Globalgoods. Without the cash injection from her writing job, she's facing Razzle Dazzle Décor's last Christmas season…but she hadn't bargained on having to work alongside the titan's handsome, much too appealing son.
I hope you love reading The Brightest Star as much as I loved writing it. Most importantly, I hope your own holidays are full of the gifts that really matter—warmth, happiness, and time spent with the ones you love…
Happy Holidays,

Easy Kitchen Magic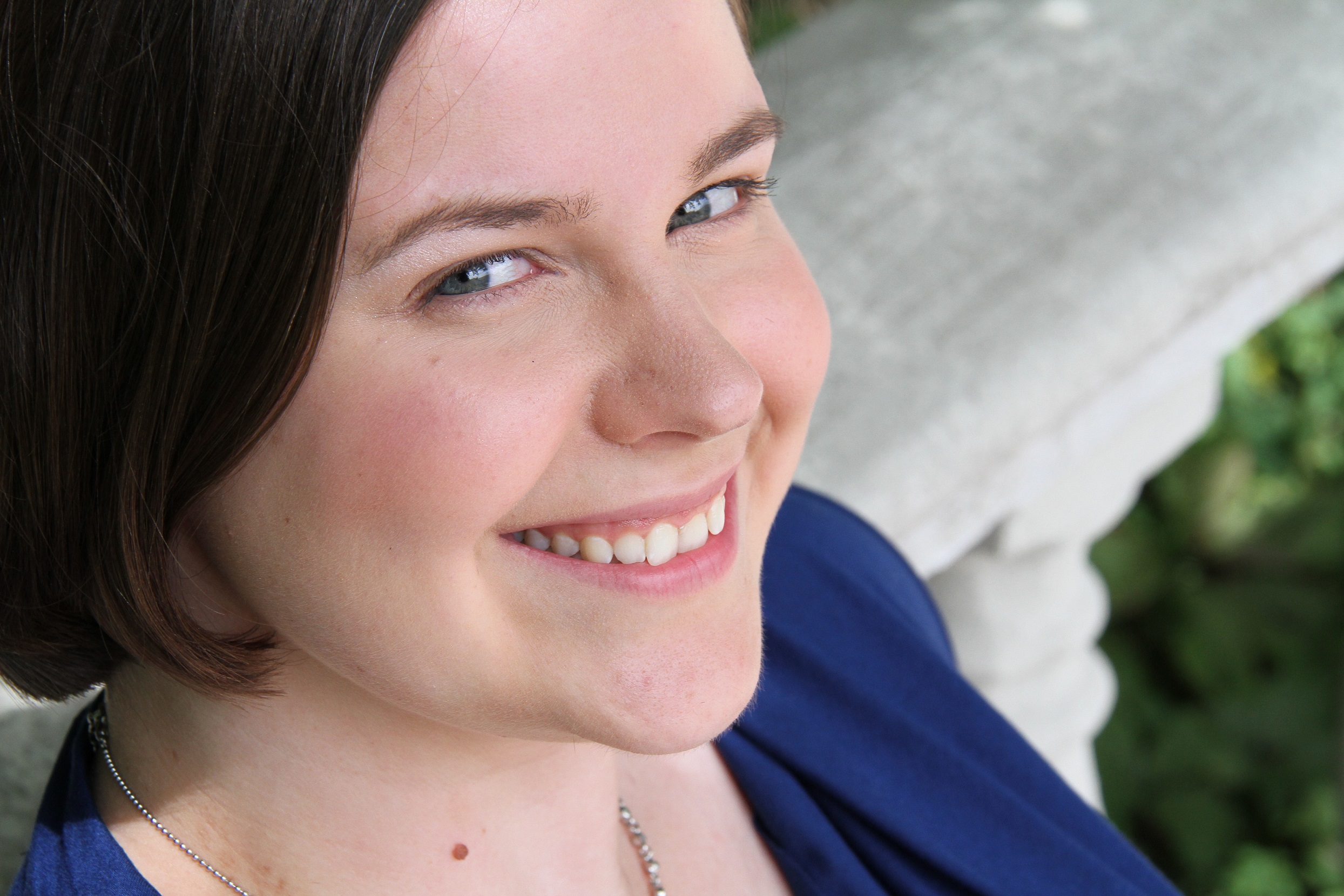 Writing the Kitchen Witch series has me researching potions, teas, and spells from history but I've always thought that creating food and memories in the kitchen was the true magic that we can all bring to our lives. If we have the time.
The magic in the kitchen for me is always baking. There's nothing like a kitchen, especially in the winter, with a batch of cookies baking in the oven. Or maybe on the counter cooling while a roasted chicken fills the home with memories of past Sunday dinners. 
I love recipes that take that feel and turns it into a quick substitute for today's modern world. Kind of like magic. I'm bringing you three to your kitchen today one bowl chocolate shortbread, brownies in a cup, and fruit dump cakes.
Brownies were my to go recipe when I was a kid as my mom always had a jar of cocoa, flour, salt, sugar and eggs in the fridge. I might not be able to make something with a lot of ingredients, but I could always make brownies.
Now that I live with a man who rarely eats sweets, making a full batch of brownies means I'm eating most of the batch.  This quick microwaved dessert gives you the yummy goodness in one serving.
Brownies in a mug
Use a 12-16 oz plain mug for your cooking and serving dish.
Add to mug -1/4 cup flour, 1/4 cup sugar, 2 tablespoons cocoa, pinch of salt, pinch of cinnamon. Mix together.
Then add 1/4 cup water, 2 tablespoons melted butter, and 1/8 teaspoon vanilla extract. Mix well until there are no lumps.
Cook in your microwave for 1 minute/40 seconds. You might have to adjust this based on the power of your microwave, but the fun's in the surprise, right? 
Enjoy.
Meet the Author of Twenty – Debra Landwehr Engle
When I was writing Twenty, I thought about what I'd do if I were Meg, the main character. How would I spend my next twenty days if I thought they might be my last twenty days?
When I was writing Twenty, I thought about what I'd do if I were Meg, the main character. How would I spend my next twenty days if I thought they might be my last twenty days?
One of the first things that came to mind? Clean my closets.
Well, not just my closets. My drawers. My office. The storage room. The garage. The attic. The kitchen. The laundry room. The glove compartment in my SUV.
And not just clean, but clear out. De-clutter. Let go.
I'm definitely not the only one to think this way. In fact, as I finished writing Twenty, I Googled this question: What would you do if you only had a few days to live? Almost every respondent mentioned getting rid of stuff.
Bag it all up and take it to Goodwill. Donate it to a local shelter. Set up a bonfire in the backyard and burn it. Somehow, some way, release the attachments to physical things.
I'd like to think I could do that without an ultimate deadline. Maybe I could use the same technique my older sister and I employed when we were little. When our bedroom needed cleaning (which was all the time), we played a game of Concentration.
We'd lay out 52 cards face down and then turn over two at a time to see if they matched. If they did, we had to put away the same number of items as the number on the cards. If we turned over two sixes, we had to put away six items. (Notice we didn't add the two cards together and put away twelve items. The games went on for a looong time.)
Since my sister and I loved playing cards and didn't love cleaning, this was a creative solution. But, of course, by the next day, we were stepping over tennis shoes and Tiger Beat magazines all over again.
Today, when I look around at the stacks of books, folders and notes in my office, I remember that I've never been a "place for everything and everything in its place" kind of person. That's why I'm summoning help.
In a couple of weeks, a young woman who has started a decluttering business will come to our house with a single goal: To companion me out of the chaos and into a new world of clean surfaces and streamlined shelves.
When I see her car turn into our driveway, I may run to meet her and roll out a red carpet for her to walk on. She's that much of a celebrity to me.
It's not that I can't get organized. The sweaters and blouses in our bedroom closet are arranged in color groupings. The spices in my kitchen cupboard line up alphabetically. Boxes of tissue, paper towels and toilet paper share a dedicated shelf in the hall closet.
But in the lower level of our home, where my desk drawers and storeroom reside, the problem is simple. Too. Much. Stuff.
Actually, though, it's more than that.
Too. Many. Decisions.
It's easy to shelve paper products together and throw out the empty boxes when the tissues are gone. There's no emotional attachment to those consumable goods.
But that's not the case with the greeting cards from friends, family and readers that spill out of a basket on my desk. And the basket itself? I carried it home from a trip to Africa. How could I part with that?
Almost everything in my office and storeroom carries emotion, memories, potential. If I pick up any random item and ask the excellent Marie Kondo question, "Does this bring me joy?" the answer is almost always yes.
So that's why Madison, my celebrity of an organizer, will soon become my BFF. She will be my ultimate deadline.
Like Meg, I will go through every piece of paper, every outdated skirt and blouse, every Halloween decoration that sits in my office even though we just celebrated the New Year. Unlike Meg, I will have a different motivation—not the possibility that I'm living my last days, but that I could live all my days better.
How much do I need to do this? The answer showed up in a dream I had last night, in which a man was interviewing me over the phone. He asked me the most essential question: "What's your name?"
In the dream, I told him my first name. But I couldn't for the life of me remember my last. So I went flying around my office, searching for one of my books so I could see the name on the cover.
I couldn't find one. Why?
Too. Much. Stuff.
I figure when stuff gets in the way of your identity, it's time to make a change. Lighten the load. Remove the stacks of resistance.
I know this will make space for new possibilities, just as it did for my friend Diane, who believes that decluttering her home paved the way for her to meet the man who is now her husband. Old energy out. New energy in.
Madison may think she'll be teaching me new techniques for tossing and storing my stuff. But there's more to it than that.
She'll be showing me a better way to live. No card game required.