By Lynn Cahoon
I love recipes that take that feel and turns it into a quick substitute for today's modern world. Kind of like magic. I'm bringing you three to your kitchen today one bowl chocolate shortbread, brownies in a cup, and fruit dump cakes.
Brownies were my to go recipe when I was a kid as my mom always had a jar of cocoa, flour, salt, sugar and eggs in the fridge. I might not be able to make something with a lot of ingredients, but I could always make brownies.
Now that I live with a man who rarely eats sweets, making a full batch of brownies means I'm eating most of the batch. This quick microwaved dessert gives you the yummy goodness in one serving.
Instructions
Use a 12-16 oz plain mug for your cooking and serving dish.
Add to mug -1/4 cup flour, 1/4 cup sugar, 2 tablespoons cocoa, pinch of salt, pinch of cinnamon. Mix together.
Then add 1/4 cup water, 2 tablespoons melted butter, and 1/8 teaspoon vanilla extract. Mix well until there are no lumps.
Cook in your microwave for 1 minute/40 seconds. You might have to adjust this based on the power of your microwave, but the fun's in the surprise, right?
Enjoy.
---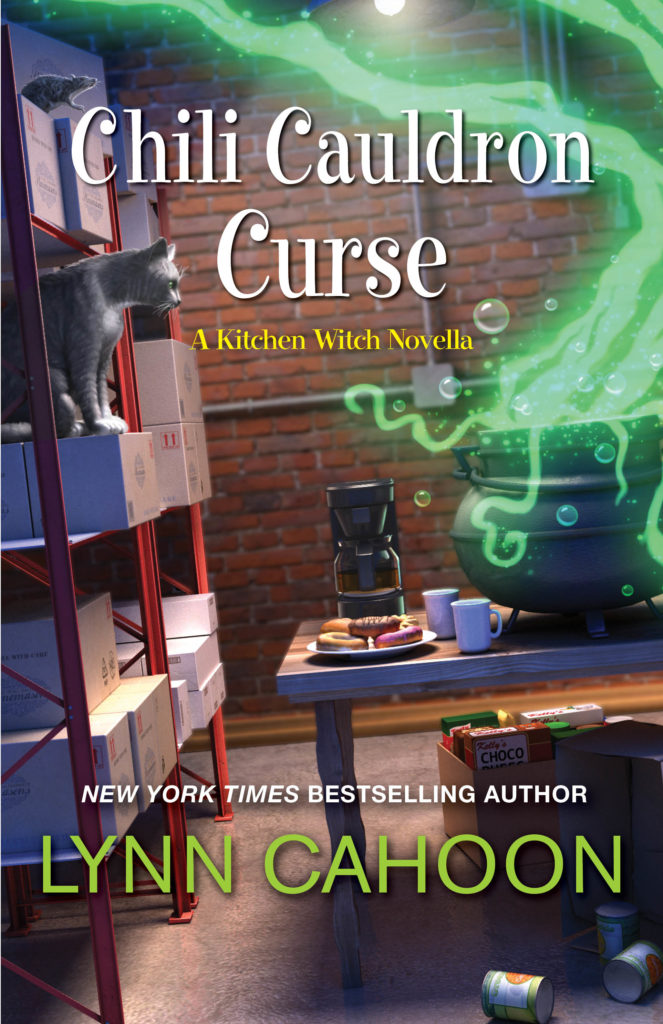 New York Times bestselling author Lynn Cahoon introduces a new heroine with her own special brand of culinary magic in this novella to introduce her Kitchen Witch series.

When Mia Malone's grandmother asks her to take a week away from her restaurant job and come to Magic Springs, Idaho, she's happy to oblige. Like Mia, Grans has witchcraft running through her veins, and life with her is never boring. Plus, the cause is a good one—helping Grans get the local food bank up and running again. But there's an unappetizing surprise in store. While Mia is knee-deep in boxes of donated produce, she encounters the body of Dorian Alexander.

Dorian was a warlock, leader of the local coven. He was also her Grans' new beau. There's no potion that'll make this trouble disappear. But if Mia wants to keep her Grans—now a prime suspect—from serving a spell in prison, she'll have to unearth the real killer fast. . . .