Sometimes we need to escape the hustle and bustle of everyday living. And what better way than to pick up a story set in a quaint, small town? We've compiled a list of books featuring small towns with big hearts. In the nooks and crannies of the country, beautiful stories of love, hope, and second chances await…
Sunday at the Sunflower Inn by Jodi Thomas
In Honey Creek, Texas, residents both new and old are chasing second chances. For Jam, owning the best restaurant in town has been a dream. But her life feels incomplete without a partner to share it with. Until a sudden newcomer catches her eye. Suddenly it seems like the whole town is taking on fresh adventures, as they realize it's never too late to seek out love and new beginnings.
A Margin for Murder by Lauren Elliott
When Addie and Paige visit the neighboring town of Pen Hollow for a book sale, they're ecstatic to find a bookmobile bus up for grabs. But their dreams of summer adventures in a traveling bookstore are dashed when the bus crashes and the driver is found dead. But this is no ordinary accident, and soon, Addie and Paige find themselves at the center of a murder investigation…
A Thorn in the Saddle by Rebekah Weatherspoon
In Charming, California, ranch owner Jesse Pleasant is known as an ill-tempered recluse. When he sees an opportunity to redeem his character and give back to his community, he jumps at the chance. The only problem? His social skills could use some work. But when his path collides with Lily-Grace Leroux, he can't deny the connection between them. Is it possible Jesse will get his own happily ever after?
Summer on the Island by Brenda Novak
After her father's passing, Marlow Madsen makes her way back home to Teach Island, Florida to help her mother settle their estate and catch up with old friends. But a shocking secret from her father's will completely unravels everything Marlow though she knew about her childhood and her family. With the help of her friends, Marlow will rediscover her own happiness and a new path towards healing.
Caramel Pecan Roll Murder by Joanne Fluke
The residents of Lake Eden are in high spirits when a flashy fishing competition brings in business and bigshot celebrities. Tasked with baking pastries for the event, Hannah Swensen is more than happy to help spread some cheer with her signature sweets. But when a murder causes the competition to go awry, Hannah will need all hands on deck—and in the kitchen—to solve the case!
Southern Comfort by Fern Michaels
When detective Patrick "Tick" Kelly tragically lost his family, he abandoned his home for a life of isolation on Mango Key, a small island off the coast of Florida. Though he's managed to escape the deep throws of grief, Tick prefers to continue his reclusive lifestyle. But when he meets Agent Kate Rush, she may just be the key to his second chance at both love and life.
Three Tainted Teas by Lynn Cahoon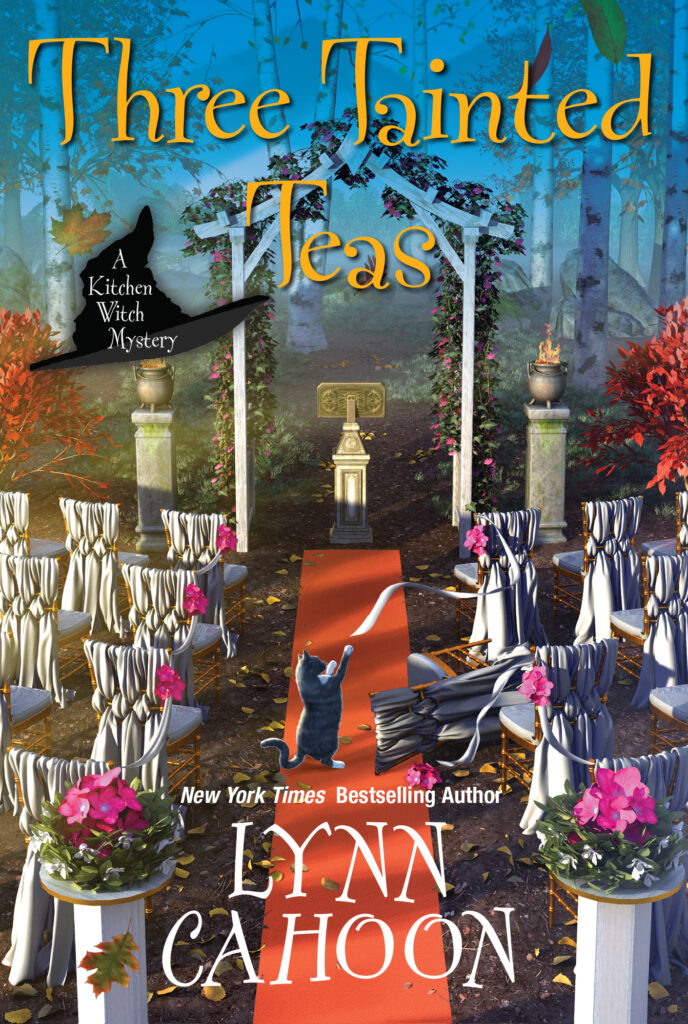 Mia Malone has her hands full with running her catering business and keeping her witchy powers under control. But when she's suddenly assigned as a last-minute wedding planner to the biggest wedding in Magic Springs, her responsibilities start boiling over. It doesn't help that the star-crossed lovers' previous wedding planner was murdered. Now, she'll have to make sure the wedding goes off without a hex…
The Best of Me by Sharon Sala
Ruby and her husband Peanut can't have children. But when an orphaned eight-year-old girl needs a new home, they believe they've been given a second chance at starting a family. Though new changes don't come without challenges, and when Carlie starts getting bullied at school, Ruby and Peanut must truly learn how to take on their new roles as parents. But anything is possible in Blessings, Georgia.