by Kevin O'Brien
I could have filled this list with the novels by John Saul, Elizabeth George, Robert Dugoni or Charlie Donlea. But I decided to eliminate books by friends—with the exception of the late Ann Rule.
Boy's Life by Robert R. McCammon (Fantasy/Suspense)
This reads like To Kill a Mockingbird meets "The Twilight Zone." A brilliantly written book!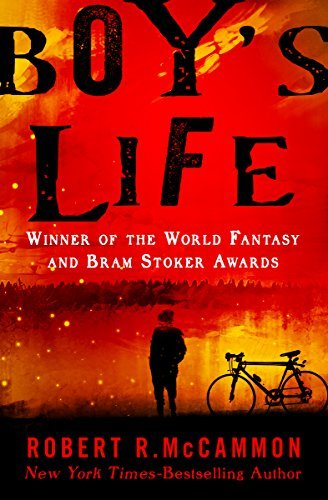 Different Seasons by Stephen King (Suspense)
Four compelling novellas—including "The Body" (which would become the film, Stand by Me) and "Rita Hayworth & The Shawshank Redemption."
The Exorcist by William Peter Blatty (Horror)
This book scared the crap out of me when I read it as a teenager. I had to put it down and read something else before going to bed—and believe me, it's a hard book to put down!
Gone Girl by Gillian Flynn (Suspense Thriller)
The unreliable narrators, the twists and turns, the clever plot, dark humor and delicious writing.
In Cold Blood by Truman Capote (True Crime)
Brilliant and terrifying.
Psycho by Robert Bloch (Thriller)
A classic—based on the horrific Ed Gein case, and inspiring the Hitchcock masterpiece.
Rosemary's Baby by Ira Levin (Suspense/Mystery)
So twisted and clever. I'm in awe of Levin's vivid imagination and writing style. Also check out his debut novel, A Kiss Before Dying.
Silence of the Lambs by Thomas Harris (Thriller)
Creepy and compelling. Clarice Starling is the perfect hero.
The Stranger Beside Me by Ann Rule (True Crime)
The meticulously researched, skillfully written story of notorious serial killer, Ted Bundy. Horrifying, but unputdownable.
Strangers on a Train by Patricia Highsmith (Suspense)
Multi-layered, psychological suspense—inspiring the Hitchcock classic.