by Alexandra Ivy
1
The books were originally inspired by my love for Buffy the Vampire Slayer. I was fascinated by the combination of adventure, friendship, romance, and paranormal. I wanted to try and capture a similar magic.
2
Viper was intended to be Dante's sidekick, but I fell in love with him and had to give him his own book.
3
Before writing paranormals I wrote regencies. Even then I loved vampires and wrote a trilogy titled My Lord Vampire, My Lord Eternity, and My Lord Immortality. I used Nefri (the badass female vampire from the series) and introduced her into Darkness Avenged in the Guardians.
4
After I wrote Darkness Ends I intended to stop the series. I was turning my attention to writing suspense and I was ready for a break. After a couple of years, however, I found myself missing the characters. They'd become my family (dysfunctional, of course) and I wanted to be back in their world. That's when Darkness Returns was born!
5
Although several of the older characters appear in the newer books, I've focused on introducing new characters that I hope will keep the stories fresh and interesting for my readers.
6
Not all the characters are vampires. I have werewolves, fey creatures, an ogress, and my fan favorite gargoyle, Levet.
7
Levet was inspired by a cross between Cary Grant and PePe Le Pew.
8
I loved Levet so much I named my dog after him 😉
9
I'm always asked who my favorite hero is, and the truth is that I'm always in love with the hero I'm currently writing. Locke (from Bewitch the Darkness) was once a marauding Viking who pillaged his way around the world. He's even more deliciously dangerous as a vampire. What's not to love?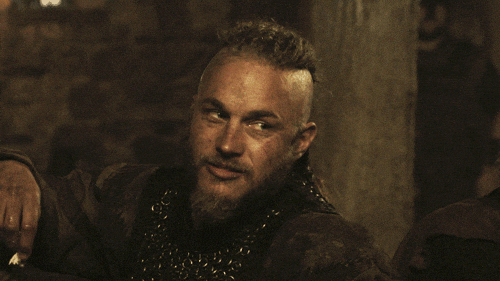 10
The Guardians have given me endless joy. I hope they have brought a few laughs to my readers.
---
The vampires and werewolves chosen to be the Guardians of Eternity believe they've conquered their latest threat. But as one of them will learn in this mesmerizing installment from New York Times bestselling author Alexandra Ivy, old lovers make the most ruthless new enemies . . .

Only one drastic mission can tempt Kyi away from the peaceful woodland where the dryads raised her: killing her mother. Xuria's beauty masks a bone-deep evil that has enslaved fey for centuries with the help of a powerful stone. A hundred years ago, Kyi almost succeeded—until one meddlesome vampire destroyed her chance. With rumors that Xuria has emerged from her secret realm, Kyi's determined to try again—despite the vampire who is now focused on destroying her.

Locke has been waiting over a century to avenge what he believes was Xuria's death. Discovering the sorceress's raven-haired fey daughter was the assassin is a surprise—until her story of Xuria's treachery begins to ring true. Working with Kyi is one solution—and the relentless heat simmering between them is a hint that they may be fated as mates. But even a destined love will have to wait as they now struggle to defeat Kyi's twin sister, who has a chilling plan of her own . . .